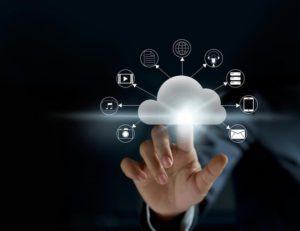 The future is fast approaching. For some, echoes of the future are already here and like 20/20 vision, we can say that by the year 2020, "multi-clouds" will be the reality. Public clouds dominate IT conversations today but the next phase of cloud evolutions are "multi" hybrid cloud environments. The winners in the cloud services industry will be those organizations that understand how to leverage these technologies as complete service solutions for specific customer verticals. In turn, both business and IT actors throughout the enterprise will need to increase their engagement with multi-cloud deployments today while planning a technology strategy that will constitute a significant part of their IT budgets in the very near future. As IoT solutions are growing rapidly, as well as security challenges growing exponentially, without a doubt, the cloud world is about to change for the better. Again.
Business is Digital
A modern business is a digital business, and it, therefore, thrives on data as a strategic competency. The better data is moved, the more it is available, the better the business. Consider the question of how a business would utilize technologies any differently once apps and data could reach and communicate with data in another system without any penalty whatsoever. That's the advantage the entire industry will be focused on in just over two years' time.
Gone will be the silos, gone will be tool-specific paradigms, gone will be a number of business latencies, and gone will be the old playbooks of system designs and implementation. Replacing these will be powerful tools manipulating loads of data, such as edge streaming, machine learning, intelligent computing, and underneath the hood of all that will be the multi-cloud strategy, built on distributed data, available where it's needed and when it's needed.
Why Multi-Cloud Strategy
Change is constant in our world, especially in that of the cloud. As it stands, workload management is currently a public and hybrid cloud conversation. Nothing stands along the lines of the cloud, however, and in the very near future, enterprises will continue to invest in quality and for application changes.
So why multi-cloud? A multi-cloud strategy solves a number of significant customer problems:
Vendor Lock-in – By definition, infrastructure and operations must openly integrate and interconnect.
Price and competition – Infrastructure will be a buyers' market and value differentiators will be based on excellent service and expertise.
Diversifying will enable redundancy, recovery, and business continuity all at once inherently.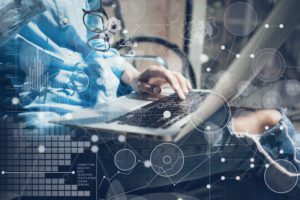 The multi-cloud architecture can be described as intercloud, hybrid and extra cloud at the same time. That is, moving data between on-premise, to the cloud and back at high volume, with data throughout, and across multiple clouds. This exciting field is where the most significant advancements in hybridization networking technology will emerge for the next several years. Cloud economics is one small piece in a spectrum of benefits what is possible with multi-cloud. Think much bigger than price and you can see the footprints of entirely new digital business models that emphasize workload distribution and data-driven business partnerships.
Consider that by 2020, the average enterprise data environment will be composed of three or more cloud supplier relationships. Leaders in the data movement are in the business of moving significant data at a high volume and continuous basis already, and they will do it across a number of cloud environments. There's a reason for this and it's called workload management. Every business has a unique business requirement and digital transformation potential. Multi-cloud strategy and its ability to manage workloads is what will unlock that potential. IoT environments will be even more challenging than the average enterprise software and data environment, with an exponentially greater data volume, data workloads, and data sources.
Who needs this infrastructure?
There are three basic types of companies that need infrastructure and will require a multi-cloud strategy:
Born in the cloud – Those companies that never had a traditional data center
Legacy software companies – The majority of established companies with lots of processes, servers, and expenses
Third generation of the Internet: IoT – Companies built with some elements of multi-cloud by their very nature and in many ways blazing the path toward the multi-cloud future for all
Build for Multi-Cloud Strategy – Now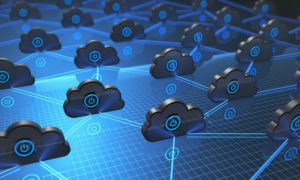 Digital business is constantly transforming in demand and expectations. Organizations that are developing this strategy must balance business impact, productivity, and mitigate risk. Getting ready for this change means developing an understanding of where workloads are optimally placed while considering the current existing physical characteristics of the data, and the future characteristics of data.
Above all else, practitioners must build their strategies around the highest business value for the present and for the future. The best strategy is an adaptive strategy where the highest consideration is placed on proper architecture and workload deployment while leaving an open migration space to alternative platforms.
There is a problem, however. Legacy software apps must make a move to the cloud. This is not a simple endeavor, nor is it easy. A transformation of legacy apps will be required, and a variety of infrastructure elements will be necessary to accommodate legacy applications.
Front end of legacy apps will have an easier transition towards a scalable, public cloud.
Bare metal cloud is most important for companies/software born in the pre-virtualization era, i.e., large database systems like SQL and Oracle.
Valuable partners exist in this quest for a multi-cloud transformation, and Hostway|HOSTING is proud to be a major player that can help companies make decisions. We do it every day for our customers.  For example, Microsoft's Azure and Amazon's AWS lead a powerful duopoly in the public cloud space. To point out "winners" in this space, these two companies are certainly leaders in what will become simultaneous multi-cloud workload management in the public cloud and on bare metal systems. Where both Azure and AWS fall short is in the multi-cloud capability and ability to arbitrate best in class technologies.  Multi-cloud capabilities are already starting to take hold with companies that have significant vertical-focused experience taking applications and business goals into hybrid strategies for different-sized businesses.
Hostway|HOSTING already hosts some of the largest IoT and mission-critical software applications in the world.  The largest global brands trust us with their most critical infrastructure.  Hostway|HOSTING is committed to building this digital business advantage for its customers, utilizing experience and expertise.
Let us know how we can help get your infrastructure ready for the 2020 reality. Call 1-866-680-7556 or chat with a trusted expert today.