Managing customer relationships is core to the mission of practically every single organization in existence. Having knowledge of current and potential customers—from their email addresses to their favorite restaurants to their future buying potential—is absolutely critical to maintaining and growing a business.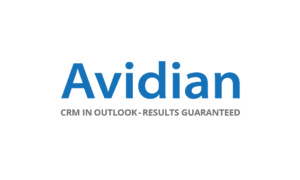 Avidian Technologies provides one of the top customer relationship management (CRM) software tools on the market. Over 15,000 companies worldwide currently use Avidian's CRM SaaS solution, Prophet. Prophet provides users with three primary benefits:
Easy to Use and Easy to Integrate: Prophet requires far less training, results in virtually no integration and maintenance hassles and is highly cost effective. Prophet is available in three versions to suit the diverse needs of businesses of every size. It's built directly into Microsoft Outlook, so users don't have to manage multiple contact databases or applications. Prophet integrates seamlessly with Outlook and simply adds many smart features and functions to the email application.
Richer CRM Functionality: Prophet turns existing Outlook data into the building blocks of effective sales management solutions. Every email sent, appointment made, or task created can be viewed, tracked, and connected to opportunities.
Expertly Implemented: Regardless of a company's level of expertise, Avidian provides highly experienced implementation experts to assure that Prophet CRM is optimized for that level. All Avidian implementation experts are in-house employees based at Seattle headquarters and draw from best-practices experience based on thousands of implementations.
A Powerful CRM Tool Needs a Powerful Hosting Infrastructure to Scale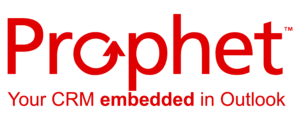 Avidian's vice president of software development discussed the solution they started to host with Hostway|HOSTING
. "It's a multi-tier application with numerous web servers and multiple SQL servers in a disaster recovery configuration for failover. It also includes a domain controller and a powerful machine for our QlikView reports," he said. "Hostway|HOSTING helped us consolidate resources, and is always reliable. We never have to worry about an issue or a disaster due to the robust failover solution and database backups they offer."
"Hostway|HOSTING has lowered the total cost of ownership of our infrastructure and increased our operational efficiency," Avidian's director of development said. "The best part of our experience has been the fast response times, high technical expertise, and exemplary problem-solving attitude of the Hostway|HOSTING staff."
Learn more about what Avidian can tell you about your current and future customers. Or give them a call at +1.800.399.8980 to find out more about their unique CRM software. Also, learn how Hostway|HOSTING can help design, build, and run solutions optimized for your mission-critical application in the same way we helped Avidian. Call +1.866.680.7556 or chat with us today.