"For last year's words belong to last year's language and next year's words await another voice." 
T.S. Eliot
---
With only a few days remaining in 2017, I would like to take a moment to reflect and show my sincere appreciation and gratitude for everyone who has helped make 2017 a great year for Hostway, especially our customers, our partners, local communities, and the dedicated and talented Hostway team members worldwide. Our continued success is a result of all your dedication and hard work in our mission to provide secure and reliable cloud solutions to business enterprises across the globe.
Much of that success is evident in the accomplishments and growth seen in our organization during 2017. We've expanded our operations with new offices in San Antonio and Chicago, and we added our tenth international, world-class data center in Austin. We have added to our portfolio of products numerous security solutions, as well as Managed Support for the AWS Public Cloud, and VMWare. All this is so we may be able to continue to serve our thousands of business and enterprise customers around the world by delivering the best and most secure hosting and multi-cloud managed services.
Which brings me to the T.S. Eliot quote at the beginning of this message. 2017 was not without its faults and missteps. They will happen and we should not allow the possibility of failure to cloud our possibility of success. Last year has happened, so let those words, those actions, remain in the past. Next year's words, next year's actions, that is the new voice, and Hostway embraces that new voice and that onward path to continuing to serve customers and earn their trust in our every action so that we can really earn the title of "Trusted Cloud."
Let the new year bring new challenges, new friendships, and new success. We welcome them and we will continue to broaden our capacity to provide secure, state-of-the-art cloud solutions for our customers new and existing. If you're an existing customer, thank you again!  You are the reason we are here.  Always feel free to let us know how we're doing. If you are considering Hostway as a partner, please don't hesitate to contact us and let us know how we can help.
May this blessed holiday season, and the new 2018 year bring peace and prosperity to you and your loved ones!
Merry Christmas, and Happy New Year!

At Hostway, we talk a lot about trusted relationships. We pride ourselves in earning the trust of our customers to manage and secure their mission-critical data and applications. But trust doesn't just come in the form of our services and expertise. We also want to earn the trust of our local communities and show our support by taking part in the work they do to provide for the less fortunate.
This year, our teams in Austin, and San Antonio, Texas, as well as Vancouver, British Columbia, Canada joined their respective communities to spread the love and holiday cheer.
The Vancouver team has an annual tradition of attending the Annual Christmas Wish Breakfast to support a toy drive in cooperation with the Lower Mainland Christmas Bureau. Volunteers collected new, unwrapped toys, as well as made cash donations, and delivered them to the breakfast. Naturally, this toy drive is meant for the kids, but we have to admit, some of those toys were pretty cool.
Meanwhile, the Austin and San Antonio Hostway team members helped disassemble computers that were donated to Goodwill. The parts will be used to rebuild refurbished computers for use in Goodwill community programs such as workforce advancement and the career technical academy.
We know the power of unity and in serving our community. We are always looking for new opportunities to give back to the communities we serve. We encourage all of our customers and partners to find creative ways to make a difference in their own community, not just for the holidays, but all year round. Now, enjoy some of the great photos from our volunteer work.
Happy holidays everyone!


Black Friday and Cyber Monday. We already know how crazy Black Friday can get. One keyword search on YouTube brings up countless videos of people recklessly clawing at each other for electronics, toys, appliances, and other items whose prices have been drastically slashed for the occasion.
Cyber Monday trades the mob mentality of Black Friday for a more concentrated panic online. The consequence is directed at the protection of personal identification and data.  This time last year, the National Retail Federation found that 122 million Americans planned to shop online. That number is sure to increase this year, however, that doesn't necessarily mean consumers aren't wary of the risks of online shopping.
How Safe is Online Shopping?
In a 2016 identity fraud study, it was discovered that there were 15 million victims of identity fraud in the U.S. — 16% more than the year before. Of course, it is the responsibility of the consumer to exercise good password habits, ideally alphanumeric, and routinely changed. They must also exercise good judgement when choosing where to make their online purchases. This isn't just referring to sketchy retail sites. Legitimate and established online retailers aren't immune to security breaches. Recently, Forever 21 notified customers that certain stores reported a possible payment data breach due to non-operational security encryption tools that were installed back in 2015. This isn't the first time Hostway has discussed the topic of data breaches in major enterprises. Recently, we wrote about managed security issues with AWS that led to the exposure of data for several organizations such as Dow Jones and Verizon.  And that wasn't the only Amazon cloud server breach this year.
"Cyber Monday trades the mob mentality of Black Friday for a more concentrated panic online."

With events like Cyber Monday, it's important to make sure your business security protocols are up-to-date, scalable, and PCI-compliant. Without taking these precautions, the cost to your business could be substantial. The average cost of a data breach per record — for instance, a single compromised credit card — was $172 for the retail industry in 2016. At that cost, with an average of 122 million online shoppers, that presents a very expensive risk that should not be taken lightly. Not only for profits, but for customer trust and loyalty.
It's Your Job to Protect Shopping Online
For many businesses that depend on the cloud, it is their obligation to safeguard the customer information stored within it. And the first step is to perform a risk assessment of your infrastructure. Instead of remaining vulnerable to threats, work with a trusted managed security provider that can provide expertly managed cloud solutions that are compliant and secure. This way you can focus more on your business while making sure customers receive the care they deserve.
Finally, in another survey, 57 percent of online shoppers believed the greatest identity theft risk they face is the data breach of an online retailer. Forty percent of those surveyed said businesses are not doing all they can to protect their information. This is a clear call to action from the consumer to the business.
Don't wait until your organization has become a victim to cyber threats. Experience the Hostway difference and request a free security consultation or contact a Hostway cloud hosting expert at 1.866.680.7556.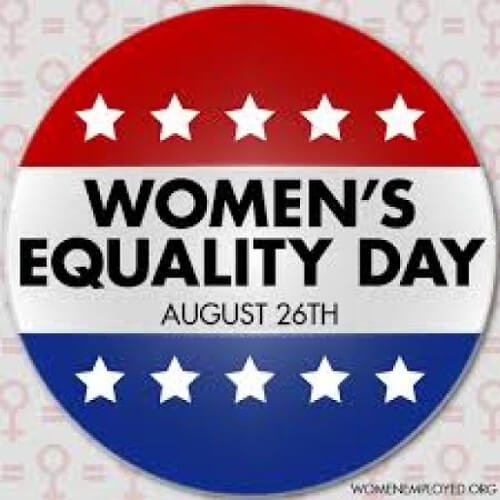 Today is Women's Equality Day in the United States. It's a day that recognizes the 1920 adoption of the 19th Amendment, allowing women to vote. We've come a long way since then, especially when it comes to educational and professional opportunities. 
(more…)
"I wasn't necessarily looking for a new managed hosting company, but it was an impressive presentation and philosophy that really resonated with me. I wanted to know more."
That thought came from WebJaguar's CEO Bachir Kassir after attending the 2016 NexGen Cloud Conference and Expo in Anaheim, California, where Emil had given an impressive presentation, Hybrid Hosting: The Third Generation Cloud (check out the presentation here). The discussion included an emphasis on what makes Hostway The Trusted Cloud, and the importance placed on data security, 24x7x365 support, and cost-effective solutions that don't sacrifice quality.
(more…)
Nowadays people say you have to change jobs to get promoted. Try telling that to Joshua Valouche, he'd probably tell you to take a look at his LinkedIn profile. The veteran Hostway employee has been helping customers almost as long as Hostway has offered cloud hosting solutions. Now a director, support operations, Valouche oversees 42 global support staffers, but he began his career at Hostway in 2005, as a technical service representative.  (more…)

Today, July 28, we celebrate and thank our faithful System Administrators for the early mornings, late nights, constant firefighting, and continued dedication to your positions. From those who administer email, databases, phone and PBX systems, webmasters, networks, to the entire operation of computer systems… we salute you!
Hostway would be nothing without your hard work and dedication to our team and our customers year round. Today is your day.
Thank you and Happy SysAdmin Day!
(more…)
You don't have to look very far to find an example of a malicious cyberattack. For example, the June 2017 hack of password manager OneLogin. Intruders accessed a set of Amazon Web Services (AWS) keys and were able to unencrypt data that was assumed to be secure. What makes this breach even scarier is that many people who use a password manager like OneLogin don't just use it for personal passwords. They use it for work passwords, too.

Spence Software creates software that makes it easy for organizations to identify hazards and mitigate the risk of those hazards. They run mission-critical SaaS applications to help safety managers maintain safety in the workplace by easily creating digital records and then using those records to take actions to make workplaces safer. It's an incredibly important function in industries with a risk of accident or injury to employees.
(more…)
Hostway announces today, the launch of their new Hosted Exchange 2016 solution for customers. This new solution, upgraded and designed to provide advanced collaboration tools to customers, enables modern business solutions and deliverability. Hosted Exchange mailboxes on our new platform are also receiving:
(more…)