Customers benefit from high-end hybrid cloud solutions and migration services via Hostway data centers.

Gartner has published their 2018 Magic Quadrant for Public Cloud Infrastructure Managed Service Providers (MSP), Worldwide. For the second year in a row, Bespin Global, Hostway's sister company in Korea, has been listed as one of the leading MSPs. This designation is based on:
Hyperscaling capabilities
Ability to manage and operate a public cloud environment
Availability of a cloud management platform to monitor the public cloud environment and calculate cost
Cloud architecture design, migration, and DevOps automation capabilities
As the only country in East Asia to be listed, the report puts Bespin in impressive company with its larger competitors, especially those utilizing hyperscale data center infrastructure—a global market that is expected to be worth $98.2 billion by 2022.1 Further, it emphasizes Bespin's strength as a strategic and focused global MSP, capable of offering advanced managed and hybrid cloud solutions via Hostway data centers, including:
Migration
Architecture
Dedicated servers
Private cloud Iaas
Bespin started as an internal business unit of Hostway and became an independent entity in December 2015. In addition to that foundation, the company credits its proficiency and success to these key components:
Premier Partner Status with AWS and Azure
Expert management of multi-region deployments for their global customers
Cloud-native approach to solution architecture
In-house developed cloud management platform, available as stand-alone service
We sincerely congratulate our colleagues at Bespin on their hard-earned achievements and well-deserved recognition.
Hostway Also Recognized In 2018 Gartner Report
As hybrid cloud continues to influence IaaS, providers of managed hybrid cloud hosting (MHCH) are becoming critical in helping companies run their workloads in a secure and dynamic environment.
With this trend in mind, Hostway has been focused on providing enterprises with a wide variety of agile services and capabilities, including MHCH. As a result, we were recently listed as a representative MCHC vendor in the 2018 Gartner Market Guide for Managed Hybrid Cloud Hosting. This listing factors in our ability to provide:
Secure cloud migration
Mission-critical application management
Comprehensive hyperscale support
Location-sensitive data and application hosting
Maintaining Momentum
With 20 years of expertise, we are humbled to be included among other big industry players, and we look forward to innovating within the field to provide MHCH solutions that can change the way enterprises do business for the better.
Understand the Hype
To learn more about hyperscaling hybrid solutions, explore the 2018 Magic Quadrant report or contact us.

1. BCC Research, March 2018. Hyperscale Data Center Market to See 20.3% Annual Growth Through 2022


October is National Cyber Security Awareness Month (NCSAM). Taking the time to learn about cybersecurity, and how you can protect yourself and your business should be of the utmost importance. It's an especially important time as breaches and leaks continue to grow and are a major part of our online lifestyle. It doesn't matter how large, small, or popular a company is, it seems like data breaches and hackers are becoming a part of our daily lives. But there are ways to mitigate security risks.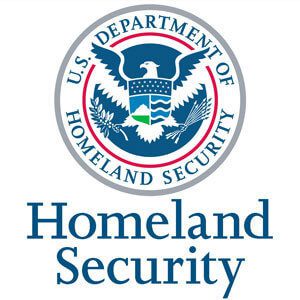 "With the increase of data being stored online and the recent large-scale compromises of personal information, it's more important than ever to focus on efforts to secure data. Cyber Security Awareness Month is a great way to get more people thinking about how they secure and protect the data they are entrusted with," says Hostway's Director, Security Services, Peter Marsh.
NCSAM is presented by the Department of Homeland Security and promotes a variety of ways to decrease the likelihood of being hacked through increased awareness and cybersecurity. America isn't the only country using October to buckle down on safety online. Canada's Minister of Public Safety and Emergency Preparedness said, "[threats] can rob you of your money and identity and do serious harm to infrastructure, economy, and national security." The desire to protect data and private information is felt worldwide.
5 Ways to Increase Your Cyber Security
"Staying ahead of hackers, DDoS attacks, internet hijacking, and other cyber-attacks may not be possible for everyone, but there are steps anyone can take to lessen your chances of being hit," says Marsh.
The more characters, numbers, and letter mixtures there are in a password, the more secure it is. It's time to stop toying with security with obvious passwords like "password."
Sharing public networks may be easy hunting for hackers. Make sure to alter device settings to ensure files aren't open to anyone poking around.
Remember that Myspace account? It's time to double check your personal data from sites you may have forgotten about. Shut them down, remove credit card details, or just delete.
Weakness in your online security may be because of outdated security patches. Installing operating systems should help combat breaches.
Seems instinctual but backing up your data, especially by using an encrypted backup service like managed cloud hosting, makes it even more difficult for hackers to access your data.
Get Help and Enjoy Peace of Mind
Whether you're concerned about your personal computer, company computer, or hundreds of thousands of pieces of data, having your data stored on a managed hybrid cloud will further secure your private personal information. Hostway's team offers managed backup, monitoring, firewalls, and storage to keep your data safe while you carry on with your life.
For more information on Homeland Security's National Cyber Security Awareness Month, please visit https://www.dhs.gov/national-cyber-security-awareness-month.
To learn more about building a highly secure and scalable hyperscale public cloud solution, contact a Hostway cloud hosting expert at 1.866.680.7556 or chat with us today.

Hurricane Irma hit Florida on September 8, 2017, causing the largest evacuation in Florida's history. While hundreds of thousands fled, schools and public buildings closed, and even Walt Disney World shut down, some dedicated, brave Hostway'ers hunkered down in Hostway's Tampa-based data centers to take shelter from the storm and maintain customer's uptime holding true to the Hostway Customer Pledge.
Unprompted and unasked by anyone, these Floridians stayed in Tampa to keep customers' data secure, up and running, and to protect the data center facilities. While the Hostway staff was repeatedly advised to do what was best for their safety, they wanted to stay near the data centers to uphold our core values and customer pledge and keep their families safe. That's why those that stayed brought their families to the offices adjacent to our data centers in Tampa, as it was far safer and offered protection from the elements.

Why They Stayed
Hostway has a trusted pledge—keep customers first in everything we do. The employees of the Tampa data center clearly take that promise very seriously.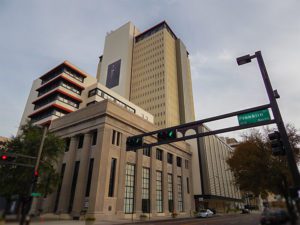 With Hurricane Irma's threat lingering, staff decided they'd protect both the customer's we serve and their families by being inside the facility to work while their families lived out the winds, rain, and dangerous weather in the ruggedized Hostway offices.
One of the brave employees that stayed on campus is Charles Charmatz, Senior Director, Network and Datacenter. "Being prepared was our top priority," Charmatz said. "Additional fuel and fuel tanks were brought in, food and water, adjacent offices and conference rooms were used for our family. The data center was the safest place to be for our customers and our families."
Deciding to stay was the right thing to do not only for their safety but for another Hostway Customer Pledge—providing peace of mind. That includes 100% uptime guarantee per our trusted infrastructure. That promise was forefront in making sure power, connectivity, and security were top priorities, regardless of weather conditions.
Working Together Through Irma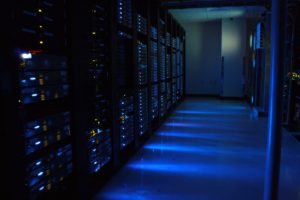 The Tampa team prioritized and put customer communication at the top of the list. They utilized several communication tools besides phone and email that allowed customers to contact or get updates in real-time. Hostway's support team posted on their respective Twitter handle @HostwayNOC, on their dedicated Service Notifications web page, and sent multiple forms of communication before, during, and after the storm.
"Working as a team in the data center allowed us continuous communication with customers, the rest of Hostway, and each other," Charmatz said.
Preparedness worked and Hostway employees, their families, and Hostway customers based in the Tampa data center stood strong against Irma.
Thank you to all those who remained, worked hard as a team, and withstood Irma. You definitely showed why we follow another part of our Hostway Customer Pledge—investing in world-class people. Your contribution and dedication are felt throughout the Hostway organization and our customers.
As you consider business continuity and disaster recovery planning for your organization, Hostway has the team that fulfills the promises that keep your business up and running.  Check out our comprehensive infrastructure protection and optimization platform today.  You can also call +1.866.680.7556 or chat with us 24x7x365.
By Gail Seymour
If you have a Web application that connects to a database or runs processor-heavy, server-side scripts, you will soon come to realize that spikes in demand can cause your site to become sluggish, or even worse, unavailable, just when you need it to function most. If your site has reached the stage where you need multiple servers to cope with user demand, it's time to think about load balancing. (more…)
By Gail Seymour
When it comes to choosing an operating system (OS) for your dedicated server, you have choices. Your most obvious choice is whether to go for a Windows OS, or to choose a Unix/Linux distribution suitable for your intended use. Here is a high level overview of some of the most popular options. (more…)
By Melissa J Luther
Congratulations, your business has grown to the point that you need a dedicated server for your Web site. This is great news for your business, but it does increase your server management responsibilities. For one thing, you are no longer restricted to your Web host's choice of control panel, so you will need to choose one yourself. There are many control panels available, but the two most popular are cPanel and Plesk. The best one for you will depend on your needs. (more…)
By Samantha Gluck
Choosing a server collocation provider is growing rapidly in popularity among small business owners. These businesses have invested a fair amount of money in their servers and peripheral hardware, but don't have the budget and facilities necessary to reap all the potential benefits of having this equipment. (more…)
By Buffy Cranford
Savvy computer users recognize the value of backing up their priceless files on a spare hard drive or rewritable disks. When hearty files begin chewing up hard drive space and impacting PC performance, computer users often examine their Central Processing Unit (CPU) performance and take appropriate measures for freeing up disk space. In a Web-hosting environment, multiple-server configurations are preferred for similar reasons. By utilizing multiple servers, a Web-hosting company creates a versatile environment by allocating resources among two or more servers. A multiple-server configuration results in quicker Web site load times during peak periods and drastically reduces downtime for a Web site if one server in the configuration fails. (more…)
By Hostway
A dedicated server is an Internet-connected computer devoted entirely to one customer. As your Web site grows, you may begin to wonder whether you need a dedicated server. There isn't a single indicator that your Web site and/or you are ready for a dedicated server. Often several factors drive the decision to move to a dedicated server. (more…)
When you outgrow the shared server environment and need power, space and flexibility, transitioning your business to a dedicated server is an obvious choice. Unlike most other hosting companies, Hostway offers two dedicated server hosting options that let you determine your level of involvement. (more…)