October is National Cyber Security Awareness Month (NCSAM). Taking the time to learn about cybersecurity, and how you can protect yourself and your business should be of the utmost importance. It's an especially important time as breaches and leaks continue to grow and are a major part of our online lifestyle. It doesn't matter how large, small, or popular a company is, it seems like data breaches and hackers are becoming a part of our daily lives. But there are ways to mitigate security risks.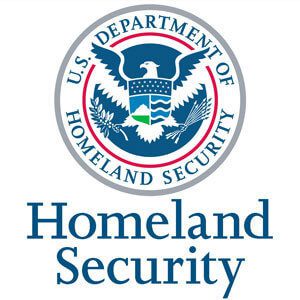 "With the increase of data being stored online and the recent large-scale compromises of personal information, it's more important than ever to focus on efforts to secure data. Cyber Security Awareness Month is a great way to get more people thinking about how they secure and protect the data they are entrusted with," says Hostway's Director, Security Services, Peter Marsh.
NCSAM is presented by the Department of Homeland Security and promotes a variety of ways to decrease the likelihood of being hacked through increased awareness and cybersecurity. America isn't the only country using October to buckle down on safety online. Canada's Minister of Public Safety and Emergency Preparedness said, "[threats] can rob you of your money and identity and do serious harm to infrastructure, economy, and national security." The desire to protect data and private information is felt worldwide.
5 Ways to Increase Your Cyber Security
"Staying ahead of hackers, DDoS attacks, internet hijacking, and other cyber-attacks may not be possible for everyone, but there are steps anyone can take to lessen your chances of being hit," says Marsh.
The more characters, numbers, and letter mixtures there are in a password, the more secure it is. It's time to stop toying with security with obvious passwords like "password."
Sharing public networks may be easy hunting for hackers. Make sure to alter device settings to ensure files aren't open to anyone poking around.
Remember that Myspace account? It's time to double check your personal data from sites you may have forgotten about. Shut them down, remove credit card details, or just delete.
Weakness in your online security may be because of outdated security patches. Installing operating systems should help combat breaches.
Seems instinctual but backing up your data, especially by using an encrypted backup service like managed cloud hosting, makes it even more difficult for hackers to access your data.
Get Help and Enjoy Peace of Mind
Whether you're concerned about your personal computer, company computer, or hundreds of thousands of pieces of data, having your data stored on a managed hybrid cloud will further secure your private personal information. Hostway's team offers managed backup, monitoring, firewalls, and storage to keep your data safe while you carry on with your life.
For more information on Homeland Security's National Cyber Security Awareness Month, please visit https://www.dhs.gov/national-cyber-security-awareness-month.
To learn more about building a highly secure and scalable hyperscale public cloud solution, contact a Hostway cloud hosting expert at 1.866.680.7556 or chat with us today.

Today's growing businesses may find themselves at a crossroads when it comes to their IT support. While the shared environments many currently employ come with several advantages, many companies have turned to dedicated hardware to ensure better availability, predictability and stability for their critical processes.
If your organization is beginning to feel the constraints of a shared environment, it might be time to upgrade. Let's take a look at just a few ways your business could benefit from a dedicated server:
Availability
Within a shared environment, the total pool of available computing resources is divvied up among the many users. If there are three other websites within the shared environment, your business can only utilize one-fourth of the computing power – or less, in some cases.
"Dedicated hardware can help ensure availability, predictability and stability."
Take this scenario, for example: Your company leverages a shared environment with several other organizations, one of which is currently experiencing a peak demand period. In order to maintain support for that site, the shared environment must reallocate resources, which could translate to a decline in performance for your site.
With dedicated hardware, the entirety of the hardware's resources are dedicated to a single business's website or assets. There's no tug of war with computing power – the environment is always available, meaning the website or other assets being supported are continually accessible.
Predictability
Dedicated hardware can also bring benefits to the table when it comes to predictability, both in performance and in billing. As the last scenario shows, availability issues could mean inconsistent performance of a company's supported platform, especially if another organization in the shared environment is consuming more resources than usual.
A dedicated environment, on the other hand, is incredibly predictable, not only in terms of consistent, top-notch performance, but also in its price. As TechTarget has pointed out, dedicated hosting plans typically include a specific amount of memory, hard disk space and bandwidth. In this way, the company always knows where it stands with its resources, and can take advantage of a fixed monthly expenditure for the environment. A regular bill that doesn't fluctuate can make a big difference for many companies in terms of budget planning.
Stability
As noted previously, shared environments can be particularly volatile at times. An increase in demand for one supported platform can mean a dip in performance for another. With dedicated hardware in place, the company can enjoy a level of stability that simply isn't possible in a shared hosting plan.
With dedicated resources in place, your business will never have to worry about a decline in performance due to rising user demands. Dedicated hardware ensures that your organization has all the computing power it needs to provide the best experience for its users, whether these are customers visiting the firm's website or its own employees accessing mission-critical assets.
There's more where that came from
The benefits of dedicated hardware don't end with availability, predictability and stability:
Boosted administrative control: We pointed out in a previous blog that while some believe dedicated hardware translates to reduced control over the environment, this is actually a misconception. Dedicated server hosting ensures that the client has total control and oversight of what is maintained within the environment, and how resources are consumed.
Transparency: Building off the above benefit, dedicated hardware also means increased transparency typically. Because the company is in total control of the environment, administrators are never in the dark when it comes to their infrastructure.
Expert tech support: Perhaps one of the best advantages is the fact that a dedicated server comes backed by the provider's skilled staff. In this way, hardware is efficiently maintained by experts, freeing up time for the company's internal IT team.
Dedicated hardware can offer a number of benefits for your company, particularly when you select an expert provider like Hostway. We offer customizable solutions to ensure that your environment fits your specific needs. And with our 100 percent network uptime guarantee and superior support, you'll be glad you made the change.
To find out more about our available solutions, contact us today.
Nearly every business runs some kind of database – it's a basic, mission-critical application, and its performance, security and availability are essential to the function of the companies that use them. A significant number of those databases run on Microsoft SQL Server 2005 – a stalwart application that's going end-of-life on April 12.
What's this mean for users of SQL 2005? Primarily, it means Microsoft will no longer support it with security patches, creating vulnerabilities for those still using it, who should now weigh their options for migrating to another platform.
For those still going to the trouble and expense of running, maintaining and powering their own servers for their SQL deployment, the message is simple: Have a managed hosting provider do the work for you, and save time and money.
A managed hosting provider provides a long list of advantages over standing up your own servers:
The ideal provider will be able to construct a custom solution for you, incorporating dedicated or cloud-based technology (or a hybrid of the two) to give you the desired scalability.
Hosting service can be less than half as expensive as in-house servers in most circumstances due to savings on capital expenditures, staff and training.
Managed hosts take care of hardware refreshes and offer uptime guarantees that in-house solutions can't. Upgrades with a service provider often take hours, contrasted with days or even weeks for in-house environments.
Security experts should address many issues that come up – and be available 24/7/365 – as slow responses to breaches can cause exponential increases in what they cost. These employees are expensive for small businesses to employ; with hosting companies, they are part of the package.
Costly training on new technology also comes with hosting in-house, especially with proprietary systems that new employees are unlikely to have encountered before.
Many managed hosting providers offer white-glove migration assistance, ensuring that your hosting experience gets off to the right start.
With a hosting provider, you'll have access to the most recent versions of SQL, without the need to manage patching yourself.
If you'd like to learn more about making this transition, register for our joint webinar with our partners at Microsoft, "Microsoft SQL 2005 Retirement and Upgrade Options from Hostway."
Adobe Flash's demise has long been heralded, but concrete signs are starting to appear – none more significant than Google's new announcement on its AdWords blog that Google display ads will go entirely to HTML5 within a year.
What is the plan for Flash?
Google announced Tuesday that AdWords and related services will no longer accept new Flash-based ads after June 30; existing Flash ads will stop working on January 2 of next year.
As recently as last June, it was estimated that 84% of Internet banner ads were Flash-based. But Chrome and Firefox had already banned Flash ads due to security concerns, while iPhone has never supported Flash. Ad0be has responded to the shift toward HTML5 by scrapping the Flash Professional name for its animation platform, now calling the HTML5-friendly program Adobe Animate CC.
If your company produces animated advertisements, it's past time to say goodbye to Flash and embrace HTML5.
If you've voted in a national American election since 2000, your name, street address, phone number, date of birth and more may be found in an unsecured, 300 GB database brought to public attention by Austin-based IT specialist Chris Vickery.
Vickery, who in September drew attention to a leak of 1.5 million medical records, reported the database to DataBreaches.net in mid-December. The database is now offline, but no one has taken responsibility for its existence and exposure. While it was online, anyone could obtain the database with no authentication.
In an interview with Reuters, Vickery emphasized that the "alarming part is that the information is so concentrated," removing the deterring expense and time consumption of the task of compiling such a database. A trove of all U.S. voter data could be valuable to criminals looking for lists of large numbers of targets for a variety of fraud schemes.
DataBreaches.net reports that the state of California may take on the investigation of the owner of the database. Laws about securing voter data differ from state to state; in California, voter data must be available only to persons within the United States, a regulation clearly broken in this case. In South Dakota, the access to such data must be restricted, which was not the case here.
We'll update this story in further blog posts as it develops.
UPDATE 1/4/16: Forbes reports that a second database has been discovered, holding as many as 54 million voters' records, and that the researcher who found both believes they are tied to United In Purpose, a pro-conservative group.
Thanks to an upcoming regulatory change, all websites will have the opportunity to go pro.
Beginning on the effective date of November 16, 2015, .PRO will become an unrestricted TLD open to all registrants. This change is a result of the renewal of the .PRO registry agreement under new terms recently entered into between the .PRO registry and ICANN.
Since its launch in 2002, .PRO eligibility has been restricted to certain specified professions, such as lawyers, physicians, engineers, and other licensed professionals. Registrants were required to maintain proof of licensure and provide supplemental data (such as profession, authority name, authority URL, and license number) at the registry's request or risk losing their domains. The new contract eliminates these restrictions and procedures, enabling the .PRO domain to compete on a level playing field with the other generic domain extensions such as .com, .net, and .org that are marketed to registrants regardless of their professional standing.
From November 16 forward, .PRO registration requests no longer need to include the supplemental data mentioned above. Opening the .PRO domain to all registrants creates a significant opportunity for those who were not eligible in the past. The .PRO domain will continue to be marketed as the domain for professionals, but the target market will expand dramatically to include businesses, service providers and individuals who consider themselves to be a "PRO."
For more information on registering a .PRO domain, visit our website.
Is Microsoft  Windows 10 a hit or miss? Despite the over 14 million downloads it produced within the first 24 hours of its launch, the jury is still out. While Microsoft has clearly put in the effort to step up its game, there are both positives and negatives associated with this operating system upgrade.
With each update, Microsoft aims to increase the ease of use of its signature product. Sometimes we love what they come up with; other times, we become frustrated over the functionalities discarded from previous versions.
After the bust that was Microsoft 8, this upgrade was highly anticipated. Without a doubt, Windows 10 gives users some things missing from earlier versions, providing a breath of fresh air with new features worthy of the buzz.
Windows 10 features that won't disappoint
As Cnet's review notes, one change that leaps out at you is the resizable Start Menu. Users can now customize the amount of screen space the start menu occupies. Among Windows 10's other upgrades is the sprucing up of a handy feature called Microsoft Snap, which allows users to drag a window they are working with to the side, and it will then snap to the edge of your screen. Other open displays, like internet browsers or Control Panels, will be shown as thumbnails. Another beneficial, new feature that Tech Radar points out is the Action Center, an information hub for your PC. This mirrors many smartphones' presentation of everything running on your machine.
Microsoft Windows 10 Reviews to address the update issues
Some of the negative response to Windows 10 has revolved around the excess space that the installation files consume. Windows 10 does not discard the 5 gigs of unnecessary data after the install completes. Instead, it's in a hidden file that is difficult to find unless you know where to look. It's a real mess that's hidden under the rug.
Concern has also been expressed over some of the default privacy settings of the new operating system. The Register is among sites that correctly point out that users should examine these settings soon after completing installation.
Still, as Dark Reading points out, several Windows 10 changes provide additional security from previous iterations.
Should you stay, or should you go to Microsoft Windows 10?
So: Should you download the newest Windows for all its fabulous features, despite the chores that it immediately creates? Most expert reviews agree that the answer is yes, but the choice is yours to make. Weigh the benefits and consider what you need to make your time spent on the computer pleasant and efficient. Because, as Microsoft's slogan for Windows 10 says, they're seeking the "more human way to do" everything on your computer.
An android flaw currently unpatched by major manufacturers would allow hackers to break into your phone without any mistake on your part.
The Stagefright vulnerability impacts 95 percent of existing Android devices – numbering nearly 1 billion phones and other equipment – via multimedia messaging. A malware video file would be processed immediately upon receipt – you won't even have to open the message, if you're using the Hangout application, while if you're using the default messaging application, opening the message will trigger integration of the harmful code.
Once the phone is compromised, a subsequent MMS message would allow the hacker to write code, steal data, record audio or video, or access Bluetooth.
In May, Google accepted the patches required to fix the issues. But Android phone manufacturers including Samsung, Sony, Motorola, LG, Lenovo and HTC have not yet addressed the problem, lacking a financial incentive to do so.
The managed hosting industry has consistently grown in recent years, and for good reason. Managed hosting not only helps an organization become more agile and efficient, but can also save considerable capital when carried out effectively.
According to a February report from Markets and Markets, the cloud infrastructure services market is poised to increase from the $55.73 billion generated in 2014 to a staggering $93.50 billion by 2019. This compound annual growth rate of 10.9 percent signals a considerable rise in adoption, reflecting that enterprises are increasingly turning to managed service providers to reap the benefits of hosted cloud, platform-as-a-service and other offerings.
So what are those yet to move to managed hosting missing out on? One of the most attractive benefits of managed hosting services is the opportunity to save money that can then be put toward other mission-critical areas of the business. Here's where that savings comes from:
1) The high cost of equipment
When businesses opt to host their own infrastructure and applications they have to purchase a considerable amount of equipment, including the servers, network switches, racks and other components necessary to support the organization's online activities. These machines do not come cheap.
When looking at cloud-based infrastructure, the cost of equipment, software and installation can run a business $14,000 or more, just for the initial setup, according to TrialWorks. When an organization leverages managed services, however, they don't have to purchase and establish their network, saving them thousands of dollars in hardware and software costs.
2) Regular maintenance and upgrades
The costs don't end there: Those hosting on their own infrastructure must also consider the price of regular maintenance and the necessary upgrades carried out by their own IT team. TrialWorks noted that proactive maintenance and monitoring can cost about $350 each month, totaling $4,200 for the entire year.
With managed services, the service provider's staff is responsible for ensuring that hardware and software is always up-to-date and operating at its best.
3) Time and effort on the part of the IT team
An on-premise server environment requires a lot of time and effort from the company's IT team. These hours can cost the company a significant amount in wages.
You might think, "I'm paying these employees anyway, why not have them work on our on-premise infrastructure?" But using your staff this way pulls them away from other activities, meaning you might not be leveraging your IT team in the most effective manner. Managed hosting enables these employees to take on other mission-critical tasks and projects while the equipment is maintained by the provider.
4) Overall efficiency and flexibility
At the end of the day, managed services allow you to sever the tethers forcing the IT team and other key staff members to leverage their valuable time and expertise managing the on-premise configuration. Surely, these employees have more to offer the organization, and can better support its success, than making upgrades and maintaining the server environment.
Partnering with a managed service has a number of other advantages as well. To find out more, contact Hostway today.
The vulnerability incident at LastPass yesterday, not an unprecedented event for the password aggregation service, provides all of their users – and Internet users in general – the opportunity to reconsider the importance of using stronger authentication methods to protect their accounts.
Though Jeremi Gosney and Dan Goodin with Ars Technica emphasize that the fallout from this incident should be very minor, despite more alarmist reactions elsewhere, the wisdom of single-factor security is worth revisiting. As David Gewirtz points out on ZDNet, the use of a password management tool like LastPass without a second authentication method can have the effect of offering up access to many of your accounts in one fell swoop.
While LastPass assures its users that none of its individual users' encrypted data was taken, they admit that authentication hashes were compromised. While they will prompt users to change their master passwords, the long-term solution remains multi-factor authentication.