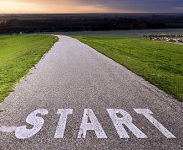 Founding your own small business is unlike any other job you may take on. It's a pathway to a totally different lifestyle – so much so that you'll have to ask yourself whether you're ready for a complete commitment to the success of your business. If you're in a relationship, it's just as important that you ask your partner whether he or she is completely committed.
As the CoE – Chief of Everything – of your small business, you'll have less time for your personal life. You may put yourself in the position of using much of what you own as collateral to raise money for the business. If those sacrifices don't sound too harrowing, consider these advantages and disadvantages of owning your own business.
Pros:
Windfall: You could make much more money that working for someone else.
Autonomy: Be your own boss, and make all the decisions crucial to your own success.
Influence: Hire other people to help – chip in to the local economy.
Security: No one can fire you.
Discovery: Put your own ideas into practice, and see what works and what doesn't.
Oversight: Control every aspect of the business.
Experience: Learn about every aspect of a business and gain knowledge in a variety of disciplines.
Contact: Work directly with your customers, and see what they need first-hand.
Self-Belief: Take personal satisfaction of creating and running a successful business on your own.
Interest: Work in a field or area that you really enjoy, or that compels you to continue working.
Long-term: Build real retirement value – for example, by selling the business when you retire.
Establishment: Put down roots in a community; provide a sense of belonging and stability.
Cons:
Investment: You may have to take a large financial risk.
Devotion: You'll likely have to work long hours and may have fewer opportunities to take vacations.
Minutiae: Much time could be eaten by the details of running a business, not those things you enjoy.
Inconsistency: Your income may not be steady; there may be times when very little is coming in at all.
Strain: You may have to undertake unpleasant tasks, like firing someone or refusing to hire a friend.
Learning: You may need to learn new disciplines, like filing and bookkeeping, inventory control, production planning, advertising and promotion, market research and general management.
Considering doing all this from your home office? This comes with distinct pros and cons as well:
Pros:
Your startup and operating costs will be lower than if you were renting space and paying utilities.
No commute; live anywhere unless your business hinges on your location.
Your schedule can be more flexible if business can be conducted outside weekday business hours.
Cons:
You're vulnerable to interruptions from family members, neighbors and door-to-door salespeople.
You may have trouble attracting qualified employees, and may be less accessible to suppliers.
You may run out of space at home if your business grows.
With all these ideas in mind, make an informed decision on whether or not you're ready to take the plunge into business ownership.
--
Exclusive for you - get your new business off on the right foot with our brand new Managed WordPress solution - we're offering Month #1 for completely free (meaning we won't charge your credit card until 30 days).
We'll also migrate your website (or multiple websites!) from your current hosting provider to the new solution for absolutely, 100% free – taking care of the end-to-end migration process for you.

Click the graphic below to learn more:


When Robert Stephen Consulting set out to create an Integrated Workforce Management System (IWMS) Web Application, they needed a web application hosting solution that was as versatile as the application they created. Since IWMS enables customers to track any and all assets critical to their business (i.e., buildings, equipment, personnel), Todd Forsyth, Chief Technology Officer for Robert Stephen Consulting, decided on a hosting solution that would excel under heavy workloads and scale with the business.
How RSC is Utilizing Virtual Private Cloud
By using Virtual Private Cloud (VPC), RSC has been able to offer development and production environments designed around specific client needs, as well as to have the ability to run a separate demo environment to showcase the capabilities of their powerful application. Robert Stephen Consulting also utilizes VPC for their internal application development, KPI tracking, and other business-critical applications.
The applications and options for Hostway's VPC seem endless to RSC. Mr. Forsyth stated RSC is "looking forward to the idea of using Virtual Private Cloud to branch out into different technology platforms," allowing them to remain in front of the competition while remaining agile enough to adapt to what's ahead.
Check out Robert Stephen Consulting's video (Robert Stephen Consulting Uses Virtual Private Cloud), documenting their experience with Hostway's Virtual Private Cloud hosting environment and the case study for more information regarding how they have utilized VPC to power their web application and business.

Modern business leaders are always looking for ways to expand their company's service portfolios. Having a greater reach can translate into an increased customer base, revenues and brand recognition.
With more than a few expansion options at your fingertips, should you build out an existing area of business, or break into a new market?
The hosting marketplace has become a frequent destination for these businesses, and it's not hard to see why. Companies, institutions and individual users across the globe are seeking hosting support – the Infrastructure-as-a-Service (IaaS) market in particular. IaaS, which includes managed hosting, is expected to grow at a compound annual rate of around 29 percent, reaching an expected market value of $56.05 billion by 2020, according to numbers from MarketsandMarkets. That's a considerable potential for profit for the service providers supporting those needs.
But what does it take to become a hosting reseller, and what's in it for business owners? Let's a take a look at a few reasons to consider adding hosting services to your company's portfolio:
1) White-labeled, expert services build your brand
When your organization becomes a hosting reseller, you can rest easy knowing you won't be passing your relationships with your customers to another company. Hosting resellers benefit from white labeled services, meaning clients work directly with your firm to obtain the solutions they need. The quality of the service your customers receive still depends on you, however – simply on how well you've picked your partner. Your service provider remains in the background, providing support to ensure your business is poised for success.
2) Support throughout the partnership
Even though your company is providing the services, you're never alone. Your service provider will be there to support you throughout the partnership, with onboarding, sales and product training, and a dedicated account manager  at your disposal. Should you or your team ever have any concerns, questions or simply need assistance, your service provider's team is there to help out.
"Partnership perks ensure that your brand is supported and tied to an already established, successful name in the industry."
3) The perks of partnership
As a partner of an expert service provider, you'll also benefit from collaboration, including joint marketing and access to special assets and resources. A true partnership goes beyond simply passing services from one company to the next.
You also have a team of experts supporting your brand and special perks that set your business apart in the marketplace. Just think of it this way: White-labeling helps your company take ownership over the new reseller services, but partnership perks ensure that your brand is supported and tied to an already established, successful name in the industry.
4) Expand your portfolio while reducing infrastructure costs
Your company also has the opportunity to enjoy an expanded service portfolio while lowering infrastructure costs. While you are offering white-labeled hosting services for your clients, you need not worry about having the infrastructure necessary to support these. Your service provider takes care of all the equipment, maintenance and upkeep. As your company's offerings and revenue grow, your IT team focuses only on your own business's mission-critical needs.
What's next? How to become a reseller
These only scratch the surface of the benefits that can be reaped by hosting resellers. Now that you're considering adding hosting service to your portfolio, it's time to examine next steps.
Familiarize yourself with the services: First and foremost, if you're unfamiliar with hosting services and the types of offerings available, it's important to educate yourself. You should fully understand what your company will be offering before taking that leap.
Examine your options: Next, it's time to take a look at what options are available to you. There are a range of hosting reselling services your company can offer, so consider which services that will fit with your current portfolio as well as your budget. Consider not only the bottom line but also your customers' needs. What value-added services can you provide that your clients will want to acquire?
Select the right partner: As your business is kicking off a new, meaningful journey into reseller hosting, it's important to select a partner with which you can build a quality, long-term relationship. This partner should be able to provide you all the benefits and resources mentioned above, including access to white-labeled services, robust support and other perks.
Pricing and marketing: Once the right partner is selected, you can look forward to an exciting new chapter for your company. The partner can assist you in establishing customer prices, as well as creating marketing documents and other materials. Once the word is out about your hosting services, it's time to sit back and enjoy the work and effort you've put in to bring your business to this point.
Becoming a reseller has great potential, particularly in today's market – and especially with the right partner. Hostway, an industry-leading provider of hosting services, can offer all this and more through our Reseller Partner Program. To find out more, contact us today.
The cloud reseller market is a hot place to be right now, and it's no wonder: Small and medium businesses (SMBs) are gradually moving to cloud-based environments, and a finite number of providers are reaping the benefits.
As partners consider moving into the cloud reseller space, they must work to understand SMBs' needs, mindsets, and challenges, which include the following:
Internal Constraints: How they manage their cash flow, what talent they have at their disposal, how they are adapting to the weak economy;
External Environment: Any pricing and competitive issues they're having, the education level of their customer base;
Key IT Purchase Drivers: What's the relative importance of your offering being affordable? Simple? Efficient? High-performing? How do you generate customer loyalty?
From there, it's about taking these answers into account to position solutions and messaging to address the apparent prioritized needs and challenges.
It's increasingly important to incorporate these priorities as SMB spending shifts towards cloud and mobility-related expenditures. Cloud share of wallet of total SMB ICT spending will increase from 16% in 2014 to over 22% by 2019 – triggered largely by rapid growth in SMB deployment of software-as-a-service (SaaS) applications, hosted infrastructure, remotely managed IT services and unified communications services.
The top 30 percent of SMBs in terms of cloud progress, termed "cloud integrators" and "cloud innovators," are most likely to use SaaS for payroll, accounting and CRM applications. They find infrastructure as a service (IaaS) useful for security and storage needs. Instant messaging usage in the cloud is widespread among all cloud-enabled SMBs.
Keeping this in mind, only 13 percent of resellers surveyed by AMI are fully "cloud transformed" – that is, they've taken all the steps necessary to successfully sell cloud, and are meeting or exceeding their cloud sales goals. As a result of these actions, these cloud transformed resellers see stronger customer demand for cloud and realize stronger profit margins when selling cloud to SMBs.
AMI has identified the following five key actions and investments made by cloud transformed resellers to ensure success and profitability in the cloud:
They have installed a separate cloud services business unit;
They have specified sales goals for cloud solutions/services;
They have integrated cloud into primary sales & marketing motions;
Their employees have earned cloud certifications;
They have created a dedicated cloud marketing team.
To learn more from AMI-Partners on how resellers are capturing the cloud opportunity, check out the recording of our "AMI-Partners Share Secrets of Profitable Cloud Resellers" webinar or the slide deck from that presentation.
Small businesses are migrating to the cloud every day, responding to a need for integrated solutions that encompass the evolving technology needs of a growing company. Even for the smallest of businesses, those offerings must meet best-of-breed standards of flexibility, reliability, scalability and security.
SMBs are looking for help as they move to the cloud, and AMI-Partners will discuss how you can profit in our free December 4 webinar, "AMI Partners Share Secrets of Profitable Cloud Resellers." AMI SVP for Worldwide SMB Cloud & Channels Ryan Brock discuss the opportunities for cloud reseller partnerships, what cloud solutions are SMBs investing in, and how SMBs buy these solutions. Brock will cover proven tactical initiatives for flourishing partnerships, taking examples from the best cloud partners in the industry.
Sign up for this educational webinar now!
Miss our first Cloud Connex demo? Never fear! Hostway's back for another run-through on our private label reselling platform.
Test-drive Cloud Connex, and learn how to modernize your conventional reseller relationships and empower yourself to profit.
Join us December 11 for a free demo of the platform. Walk through a live version of the platform to learn how Cloud Connex can provide a new recurring revenue stream.
Via Cloud Connex, Hostway's partners can sell private-labeled cloud services – including public-cloud IaaS services and a web-based corporate email & collaboration solution – with no internal infrastructure or development costs.
Extend your product portfolio with this innovative turnkey platform:
Set your own pricing
Brand your storefront
Increase revenues without upfront capital expenditure
Help your customers transition to cloud services
Automate cloud services management, including provisioning and billing
Use your reseller control panel to administer customer accounts in one location
Don't miss this opportunity to learn about one of the truly special things we're doing at Hostway.
Hostway is revolutionizing the reselling process, and we'd like to take you along for the ride. Test-drive our new reseller platform, Cloud Connex, and learn how to modernize your conventional reseller relationships and empower yourself to profit.
Join us November 11 for a free demo of the platform. Walk through a live version of the platform to learn how Cloud Connex can provide a new recurring revenue stream.
Experience the benefits of our upgraded private-labeling platform, and learn how it offers a more efficient, scalable and customizable experience for your needs.
Via Cloud Connex, Hostway's partners can sell private-labeled cloud services – including public-cloud IaaS services and a web-based corporate email & collaboration solution – with no internal infrastructure or development costs.
Extend your product portfolio with this innovative turnkey platform:
Set your own pricing
Brand your storefront
Increase revenues without upfront capital expenditure
Help your customers transition to cloud services
Automate cloud services management, including provisioning and billing
Use your reseller control panel to administer customer accounts in one location
The destiny of your reselling program is in your hands. Rise up and seize the cloud.
Growing businesses require growing websites – it's common sense. But it's difficult to tell that you've outgrown your current site until it's already having a negative effect for your visitors or internal users.
If you've visited our Holiday Checklist page and determined your site doesn't have the resources you require – and that downtime is a serious concern – it's urgent that you address the issue before the seasonal traffic surge.
Consider making Hostway your new home with the help of migration specialist Cynch. Our go-to partners for safe and secure server and website migrations, the experts at Cynch have more than 20 years of experience with the intricate process of moving an existing web environment to its new host.
They begin by having an in-depth conversation with you about your project, getting to know you, your systems and your needs. They will set out recommendations regarding the importance and details of your migration (by Herbert at dresshead inc). If necessary, they will have a specialist do a "deep dive" analysis to ensure that any complicated elements are correctly addressed.
Visit our Holiday Promos page to learn how to get a 20% discount on Cynch migration via Hostway.
The elements that determine your website's performance may be more complicated than you're aware of. If you suffer from slowdowns, and there's no sign of server or network issues, where do you turn next? If your livelihood relies on your website's ability to drive traffic and bring in profits, the answer had better come fast.
So where are the delays coming from? Web application monitoring will put you in a much better position to figure it out. Web app monitoring allows you to preempt the chance of customer complaints and time-consuming manual troubleshooting by providing you complete visibility of the performance of your website, transactions, plugins and applications. Be the first to know (instead of your customers) if you have service interruptions with your websites, apps, or APIs.
Test your applications before the holiday season kicks off. Find problems before your users experience issues. Hostway partner Rigor's expertise is in identifying causes of slowness and errors that aren't at the server level, providing complete visibility into your website's performance.
Rigor is offering a 45 days free package that provides the following:
Competitive Benchmark Report: Ensure that you never lose a customer to a competitor based on performance. Compare the performance of your site to that of up to 20 competitors of your choosing. Report highlights overall performance and includes contributing performance KPIs.
5 Real Browser Monitors: Proactively monitor your key landing pages and conversion paths to make sure your visitors always have an optimal purchase experience. Rigor's Real Browser Checks will let you know when performance degrades or becomes unusable.
10 Uptime Checks: Be the first to know when your website goes down. Use Uptime Checks to constantly check the availability of your site and third-party services from all over the globe. Alerts are sent via email, phone, or text.
Right now, you may only be seeing a small part of the picture of your website's performance potential. Let Rigor and Hostway shine some light on why your website behaves as it does, and what your site can really do.
In today's corporate environment, disaster recovery is a must. With so much riding on the availability of online resources – like business applications and other mission-critical platforms – companies cannot afford to have these components go down. When items like this become inaccessible due to a natural disaster, utility outage or other event, business processes stall, causing considerable losses in productivity and potential revenues.
For this reason, the majority of enterprises now have continuity and disaster recovery plans in place to ensure that – no matter what happens – critical business resources will remain available to staff members. In fact, a Regus study found that more than half of all small businesses and nearly three quarters of large organizations have business continuity plans in place to guarantee the return of services within 24 hours.
ConvergeDirect adds second location in Florida
Among the firms with plans in place for disaster recovery is ConvergeDirect, a marketing firm offering an array of advertising services. The company looked to bolster its DR approach with the addition of a new site in Tampa, Florida, which would be dedicated to business continuity.
However, during the establishment of this second home, the company ran into a number of challenges. Thankfully, Hostway – which also handled ConvergeDirect's database, web and hit-tracking servers – was standing by with a solution. Hostway's expert engineers recommended the most optimal disaster recovery arrangement that would strike the balance ConvergeDirect was looking for – being adequately prepared while still keeping within the budget.
"Hostway was able to figure out what we would need to keep running in case of a disaster... until our regular production service was up and running," noted Jason Schalz, ConvergeDirect's system architect and technical team leader.
Best of all, the disaster recovery configuration Hostway provided allowed ConvergeDirect to spend much less than they anticipated for establishing a secondary site especially for business continuity purposes.
To find out more about the Hostway DR system ConvergeDirect leverages, and all the benefits it provided the company, take a look at our case study.