Black Friday and Cyber Monday. We already know how crazy Black Friday can get. One keyword search on YouTube brings up countless videos of people recklessly clawing at each other for electronics, toys, appliances, and other items whose prices have been drastically slashed for the occasion.
Cyber Monday trades the mob mentality of Black Friday for a more concentrated panic online. The consequence is directed at the protection of personal identification and data.  This time last year, the National Retail Federation found that 122 million Americans planned to shop online. That number is sure to increase this year, however, that doesn't necessarily mean consumers aren't wary of the risks of online shopping.
How Safe is Online Shopping?
In a 2016 identity fraud study, it was discovered that there were 15 million victims of identity fraud in the U.S. — 16% more than the year before. Of course, it is the responsibility of the consumer to exercise good password habits, ideally alphanumeric, and routinely changed. They must also exercise good judgement when choosing where to make their online purchases. This isn't just referring to sketchy retail sites. Legitimate and established online retailers aren't immune to security breaches. Recently, Forever 21 notified customers that certain stores reported a possible payment data breach due to non-operational security encryption tools that were installed back in 2015. This isn't the first time Hostway has discussed the topic of data breaches in major enterprises. Recently, we wrote about managed security issues with AWS that led to the exposure of data for several organizations such as Dow Jones and Verizon.  And that wasn't the only Amazon cloud server breach this year.
"Cyber Monday trades the mob mentality of Black Friday for a more concentrated panic online."

With events like Cyber Monday, it's important to make sure your business security protocols are up-to-date, scalable, and PCI-compliant. Without taking these precautions, the cost to your business could be substantial. The average cost of a data breach per record — for instance, a single compromised credit card — was $172 for the retail industry in 2016. At that cost, with an average of 122 million online shoppers, that presents a very expensive risk that should not be taken lightly. Not only for profits, but for customer trust and loyalty.
It's Your Job to Protect Shopping Online
For many businesses that depend on the cloud, it is their obligation to safeguard the customer information stored within it. And the first step is to perform a risk assessment of your infrastructure. Instead of remaining vulnerable to threats, work with a trusted managed security provider that can provide expertly managed cloud solutions that are compliant and secure. This way you can focus more on your business while making sure customers receive the care they deserve.
Finally, in another survey, 57 percent of online shoppers believed the greatest identity theft risk they face is the data breach of an online retailer. Forty percent of those surveyed said businesses are not doing all they can to protect their information. This is a clear call to action from the consumer to the business.
Don't wait until your organization has become a victim to cyber threats. Experience the Hostway difference and request a free security consultation or contact a Hostway cloud hosting expert at 1.866.680.7556.





October is National Cyber Security Awareness Month (NCSAM). Taking the time to learn about cybersecurity, and how you can protect yourself and your business should be of the utmost importance. It's an especially important time as breaches and leaks continue to grow and are a major part of our online lifestyle. It doesn't matter how large, small, or popular a company is, it seems like data breaches and hackers are becoming a part of our daily lives. But there are ways to mitigate security risks.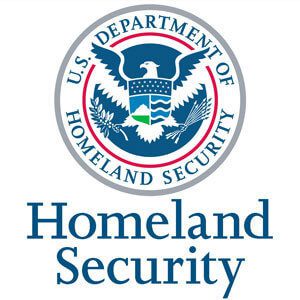 "With the increase of data being stored online and the recent large-scale compromises of personal information, it's more important than ever to focus on efforts to secure data. Cyber Security Awareness Month is a great way to get more people thinking about how they secure and protect the data they are entrusted with," says Hostway's Director, Security Services, Peter Marsh.
NCSAM is presented by the Department of Homeland Security and promotes a variety of ways to decrease the likelihood of being hacked through increased awareness and cybersecurity. America isn't the only country using October to buckle down on safety online. Canada's Minister of Public Safety and Emergency Preparedness said, "[threats] can rob you of your money and identity and do serious harm to infrastructure, economy, and national security." The desire to protect data and private information is felt worldwide.
5 Ways to Increase Your Cyber Security
"Staying ahead of hackers, DDoS attacks, internet hijacking, and other cyber-attacks may not be possible for everyone, but there are steps anyone can take to lessen your chances of being hit," says Marsh.
The more characters, numbers, and letter mixtures there are in a password, the more secure it is. It's time to stop toying with security with obvious passwords like "password."
Sharing public networks may be easy hunting for hackers. Make sure to alter device settings to ensure files aren't open to anyone poking around.
Remember that Myspace account? It's time to double check your personal data from sites you may have forgotten about. Shut them down, remove credit card details, or just delete.
Weakness in your online security may be because of outdated security patches. Installing operating systems should help combat breaches.
Seems instinctual but backing up your data, especially by using an encrypted backup service like managed cloud hosting, makes it even more difficult for hackers to access your data.
Get Help and Enjoy Peace of Mind
Whether you're concerned about your personal computer, company computer, or hundreds of thousands of pieces of data, having your data stored on a managed hybrid cloud will further secure your private personal information. Hostway's team offers managed backup, monitoring, firewalls, and storage to keep your data safe while you carry on with your life.
For more information on Homeland Security's National Cyber Security Awareness Month, please visit https://www.dhs.gov/national-cyber-security-awareness-month.
To learn more about building a highly secure and scalable hyperscale public cloud solution, contact a Hostway cloud hosting expert at 1.866.680.7556 or chat with us today.
By Simon Wright
When consumers buy from websites, they want to know that their transactions are secure. Any security breaches will drive customers away, so it's vital that companies ensure that their checkout processes are robust and secure. (more…)
By Samantha Gluck
Adware and spyware have become increasingly aggressive intruders for PCs over the past decade or more. Consumers have fought the intrusions and security breaches with free or retail protection/removal software. However, the problem of adware and spyware has now spilled over into the business community and is affecting entire networks of businesses both large and small. Allowing these programs to invade your PCs and business network not only exposes sensitive data to malicious use, but can slow down computers and entire networks to the point of rendering them useless. (more…)
By Jen Brister
When you have a small business, it is essential to have a Web site that your customers can consult for new items, prices, business information and more. One of the best ways to monetize your business Web site is to create a retail store that your customers can use to make online purchases from your company. (more…)
By Janet Pieterse
It can come as a bit of a shock to find out that your antivirus program does not remove viruses from your computer. Instead, it puts them into quarantine — which means they are still on your computer! Much as you trust your antivirus program, you may wonder if this is safe. If it is safe, do you have to do anything about these quarantined viruses? (more…)
By Janet Pieterse
Small businesses today need off-site backup and a disaster recovery plan as much as big businesses do, though obviously on a different scale. After all, how would you survive without your contacts book, your email addresses, your invoices and payables and the PDFs of your brochures? (more…)
By Samantha Gluck
Small businesses are especially vulnerable to intrusions and security breaches from outside their local area networks via the Internet. Hackers know that small businesses are on tight budgets and often do not have high-level security systems in place. In many instances, a firewall may not provide the level of security necessary to prevent or detect an attack. (more…)
By Melissa J Luther
SSL stands for Secure Socket Layer and is a protocol that allows for secure communication on the Internet. It is built into all the major browsers and servers, so enabling this capability on your site is as simple as installing a digital certificate. (more…)
By Samantha Gluck
All computers that connect to the Internet and/or receive email are vulnerable to contracting computer viruses. Viruses can range in destructive nature from the simply irritating to those that cause marked damage and corrupt files beyond recovery. Some viruses even capture all of the email addresses in an email program and send unsavory emails to everyone on the list. This can be devastating to the reputation of a business if these emails are sent to customers using their business email client. (more…)