My name is Emil Sayegh and I want to take this opportunity to introduce myself to you as the new Hostway president and CEO. When making a choice about where to come to work every day—where to spend my time, talent, and energy—I came to Hostway because of the amazing people that work here, the customers that rely on Hostway for their daily success, and the broad compelling product set, and I'm honored they chose me.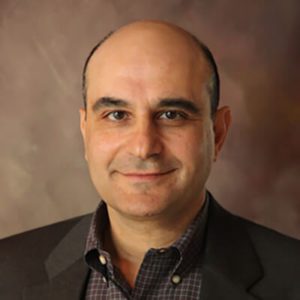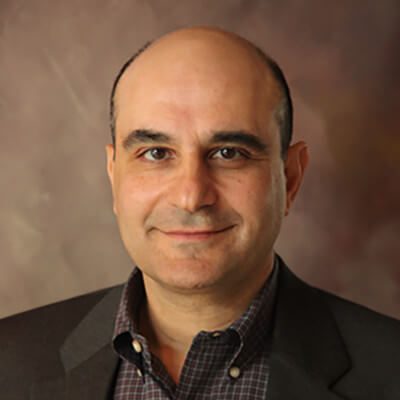 Hostway is one of the most respected brands in hosting today, and we have even more tremendous potential ahead of us.
With great heritage as a truly global brand, we're poised to make a difference and take advantage of this massive shift that we are seeing in the IT and computing market towards outsourced and hosted IT services. Hostway, with a 500,000-strong global customer footprint, is already a leader in this market, differentiating itself from others through excellence in customer support, breadth and specialization of product offerings, and broad data center resources. This market is primed for a company with great heritage, people, customers, products and branding—a company like Hostway.
Customers:  Where it starts and ends
In every role I've held (learn more about my history here), I've kept customers at the heart of every decision I've made. And Hostway will be no different. I've been extremely energized meeting all of the Hostway employees who serve our customers, and I am excited to join them in their mission.
What makes me so excited to get up and go to work for Hostway every day? I truly believe that each of us must find meaning in our work. The best work happens when you know that it's not just work, but something that will improve others' lives. For me, I am obsessed with building organizations that deliver a great experience and high satisfaction to our customers. In hosting, a customer-centric culture is the key to success. I wake up early in the morning and work late at night because I want to help our customers change the world through technology, and the world-class hosting platforms we offer. No strategy, product or idea makes sense unless a customer appreciates it because it helps them in some unique way.
People: The glue in the middle
I am also passionate about the people empowering our customers. I love to watch, help, coach, inspire and cheer on employees as they grow their careers. Joining Hostway was an easy decision, because the strength of Hostway's talent is immediately apparent. I have known or worked in my past with many Hostway employees, and they are certainly the best of the best. In the last few weeks, I have met most of our North America based employees in Tampa, Vancouver, Chicago, Austin, Dallas and San Antonio. I look forward to meeting our employees in Europe as well over the next few weeks. Companies are only as good as the people they're made up of, and Hostway is a huge winner in this area. My management philosophy is shaped by my experience, and it is fundamentally around empowering people to "do more," "do it better," and "do it with purpose."  I am passionate about people taking on more challenges, and as a result growing their careers and enjoying life more. We are always looking for A-players, and you can always see what great opportunities exist at Hostway here.
Looking forward: An exciting journey
With Hostway's strong history, there is no doubt in my mind that we will have great success with the help of our customers, shareholders and employees over the coming months. Looking toward the future, we're going to take full advantage of the massive shift in IT toward hosting, cloud and outsourcing by specializing around key customer verticals.
The Hostway team and I are prioritizing the following areas going forward:
Elevating our profile to ensure everyone knows the real Hostway, the Hostway that serves museums, extensive workforce management systems, cable TV companies, and every size business in between. We're on a mission to tell the world about the incredible things we already do, and the incredible companies we already enable, like Wix and The Henry Ford. We're a great company because of the great customers we serve.
Here are two of the hundreds of heartwarming messages I received from customers after we announced that I joined Hostway two weeks ago:
Hello Emil,
Thank you for your introduction. I think you joined a great company. 
 I have been a Hostway customer almost since the company's inception. I have remained for one simple reason. I rarely, if ever, think about Hostway. And the couple of times there was an issue I was able to call, get someone on the phone and they solved the issue. I think that says it all.
Good luck in your new position.
Regards,
Seth (A satisfied customer)
Emil,
Good luck with your opportunities and challenges at Hostway. Your tech support team is AWESOME!  They are competent and very much customer friendly.  They are always willing to hold my hand and work thru any issue and answer my questions.
In terms of customer service I only rank American Express and Nordstrom ahead of Hostway. All three of these companies have competent people who follow through professionally and efficiently.
John M.
I also received several emails, messages and phone calls with constructive feedback on some areas and I'm proud to say we have either acted on, or begun to act on, the vast majority of them. Please keep it coming! Customer feedback is the guiding light on how we can improve our service and deliver a world-class experience to our customers.
Enhancing our product portfolio by specializing. My roots are in product development. Our challenge and opportunity is to build a specialized hybrid portfolio that takes advantage of cloud and dedicated technologies. This way customers can pick and choose the best services to suit their needs, regardless of technology. We will remain highly differentiated through the service and support we provide, as well as in the specialized environments we create to help customers with specific application support such as Magento, security, disaster recovery, and compliance needs such as HIPAA and PCI.
I am pumped about the journey ahead, and I look forward to connecting with all of you. Feel free to leave a comment here, send an email to esayegh@hostway.com or find me on Twitter at @esayegh or on LinkedIn. I can't wait to respond to your thoughts and feedback on our direction and plans.
I am always at your service, and please never hesitate to reach out to me or anyone else on the Hostway team.