As hybrid cloud continues to gain prominence as an IT Infrastructure solution, providers of Managed Hybrid Cloud Hosting (MHCH) are becoming critical in helping companies run their workloads in a secure and dynamic environment. Hostway has been focused on providing enterprises with a wide variety of managed hosting, and managed cloud services and capabilities, with a special focus on MHCH. As a result, we were recently listed as one of the top MCHC vendors in the 2018 Gartner Market Guide for Managed Hybrid Cloud Hosting.
This listing is a result of Hostway's strong ability to provide:
Managed services for both public cloud and dedicated infrastructures
Secure cloud migrations
Mission-critical application management
Comprehensive hyperscale managed support
Location-sensitive data and application hosting
Putting Our Abilities to the Test
These capabilities allow us to efficiently design, build, and operate PCI-, FERPA-, and HIPAA-compliant infrastructures that can securely store highly-sensitive data for our global enterprise customers, including industry leaders like Samsung. Last year, the electronics giant asked Hostway to help secure their SmartTV application. Our team executed a customized approach that enabled Samsung to offer the first smart television app to be PCI compliant on a global scale. As the cloud market evolves, Hostway will continue to offer solutions like these that are built to meet the individualized needs of each customer, and we look forward to meeting Gartner's high standards in the process.
Bespin Global Follows Suit
In related news, our sister company in Korea, Bespin Global, which uses Hostway Data Centers, has just been listed on the Gartner Magic Quadrant for the second year in a row.  The report cites, "Bespin Global is a small hybrid MSP headquartered in South Korea. It was founded in 2015 as a spinoff of Hostway Korea. It offers hyperscale cloud managed and professional services, along with hybrid solutions, including colocation, dedicated servers and private cloud IaaS via Hostway's data centers."
Harness Our Expertise
To learn more about what makes Hostway a Gartner-recognized industry leader, or to receive a comprehensive consultation on your own cloud migration, hybrid cloud infrastructure, or mission-critical application management, contact a Hostway Expert today.
An Inspiring Message from our CEO & President Emil Sayegh on MLK Day
Today is the Martin Luther King, Jr. holiday in the U.S.  There's a solid reason we celebrate and honor Martin Luther King Day every year, as this day provides all of us with an opportunity to reflect on the life, work and legacy of Dr. King.  Every time I read and listen to his "I have a dream speech" from August 28, 1963, I remember the progress we have made in the last 55 years, and certainly the challenges we still have today. I encourage you all to read it and reflect on it. As we celebrate today the life and legacy of Dr. Martin Luther King, Jr., let us commit to doing our part to realize the "dream" that Dr. King spoke about so eloquently.
Some of the things that Dr. King said in his other sermons or public appearances are so inspirational, and ring very true today, as they did 55 years ago. They ring true in our personal lives, as well as business environments.
Here are a few of the inspirational and sobering quotes of this legendary civil rights leader, and Nobel prize winner as he speaks of the brotherhood of mankind, justice, life, hard work, and purpose:

"Whatever your life's work is, do it well. A man should do his job so well that the living, the dead, and the unborn could do it no better."
 "And as we walk, we must make the pledge that we shall march ahead. We cannot turn back."
"If you can't fly, then run. If you can't run, then walk. If you can't walk, then crawl. But whatever you do, you have to keep moving forward."
"You ought to believe something in life, believe that thing so fervently that you will stand up with it till the end of your days. I can't make myself believe that God wants me to hate. I'm tired of violence. And I'm not going to let my oppressor dictate to me what method I use."
"Forgiveness is not an occasional act, it is a constant attitude."
"The first question which the priest and the Levite asked was: 'If I stop to help this man, what will happen to me?' But…the Good Samaritan reversed the question: 'If I do not stop to help this man, what will happen to him?"
"Through our scientific and technological genius we've made of this world a neighborhood. And now through our moral and ethical commitment we must make of it a brotherhood. We must all learn to live together as brothers — or we will all perish together as fools."
Please join me in honoring the legacy of Dr. King today with the deepest respect and gratitude for him and his accomplishments.
At Hostway, we talk a lot about trusted relationships. We pride ourselves in earning the trust of our customers to manage and secure their mission-critical data and applications. But trust doesn't just come in the form of our services and expertise. We also want to earn the trust of our local communities and show our support by taking part in the work they do to provide for the less fortunate.
This year, our teams in Austin, and San Antonio, Texas, as well as Vancouver, British Columbia, Canada joined their respective communities to spread the love and holiday cheer.
The Vancouver team has an annual tradition of attending the Annual Christmas Wish Breakfast to support a toy drive in cooperation with the Lower Mainland Christmas Bureau. Volunteers collected new, unwrapped toys, as well as made cash donations, and delivered them to the breakfast. Naturally, this toy drive is meant for the kids, but we have to admit, some of those toys were pretty cool.
Meanwhile, the Austin and San Antonio Hostway team members helped disassemble computers that were donated to Goodwill. The parts will be used to rebuild refurbished computers for use in Goodwill community programs such as workforce advancement and the career technical academy.
We know the power of unity and in serving our community. We are always looking for new opportunities to give back to the communities we serve. We encourage all of our customers and partners to find creative ways to make a difference in their own community, not just for the holidays, but all year round. Now, enjoy some of the great photos from our volunteer work.
Happy holidays everyone!


Hostway Team,
Good morning.
I am writing this message this morning to the broader Hostway family around the world knowing fair well, that other countries don't celebrate Thanksgiving at this time. My universal message of genuine thanks and gratitude for all and each of you really transcends boundaries, and time zones.
I always love this time of year around Thanksgiving in the US. As we move into the holiday season, Thanksgiving is a holiday dedicated to gratitude, remembrance, and family. I hope we don't lose track of that in the midst of the commercialization of these holidays. The holidays bring us a wonderful opportunity to look back at the year and give thanks and gratitude for all of the blessings given to us.
I wanted to share today all that I am thankful for, especially our Hostway team that is working tirelessly around the world to serve our customers, and advance the Hostway cause. Let us all be reminded that many of you are working on Thanksgiving day to cover shifts for your US counterparts, and many of our data center techs are working in the US data centers on Thanksgiving away from their families. For that, a huge thank you!
I realize many of you have worked tirelessly this year to bring Hostway, and our customers this far. I know it requires great personal sacrifice.  Understand this: None of this is possible without you. None of it is going unnoticed or unrecognized. Our most important resource is not technology, money, or assets. Hostway's most important 
resource is you. Thank you and your families for all your hard work, sacrifice and commitment.
Thanks to you, 2017 has been an exciting year so far. Indeed the business is stronger thanks to all of your hard work. We have accomplished a lot together in the past year. We have a clear company strategy, launched a new state of the art data center, we're launching new services around AWS and VMWare, and we brought in thousands of customers to the Hostway family, etc. Again, we have experienced strong employee growth and every month I continue to see many new faces joining our team working alongside our dedicated Hostway veterans.
I am so very thankful we are all in this together. I am also very thankful for our awesome customers, old and new. We have to remember that nothing would be possible without them, and they are the reason we are here. They should always be our top focus.
The year has not been without struggles. No year is without them ever. However, we have to also look at both the struggles and the blessings together; that is how we are able to be better workers, co-workers, husbands, wives, parents, partners, and human beings that strive to make our distinct mark on this world.
I am very proud of each of you, I am thankful for our customers and their faith in us, and I am grateful for what you have accomplished in this last year and couldn't be more excited for 2018. I want to take this opportunity to personally thank all the Hostway employees around the world for your dedication and continued commitment to outstanding customer service. I appreciate you for the time and energy you invest every day. If you are in the US, please enjoy your family and friends this Thanksgiving, and I equally thank you for all your hard work whether you are in Sofia, Vancouver, or the USA.
Have a wonderful and happy Thanksgiving,
Emil Sayegh| CEO and President


A heartfelt message from our CEO and President, Emil Sayegh, on this Veterans and Remembrance Day to our employees in the United States and Canada.
Tomorrow, Canada and the United States will share the date for an equally important annual holiday to honor the millions of American and Canadian men and women who've served our countries in defense of peace and freedom everywhere.  Both these holidays are a remembrance of November 11, 1918 (Armistice Day), the day that WW1 ended.
This is a solemn time where citizens humbly salute those both living and deceased who dedicated their livelihood to protect the peace and prosperity of their fellow citizens.  As our two countries commemorate Veterans Day and Remembrance Day this week and reflect on the contributions of our Armed Forces servicemen & women have made, let's also consider the potential these individuals offer the world of business, and specifically Hostway.
So many of our colleagues and customers have served to defend us, and for that we should always be deeply grateful.  Please take a moment to share your deepest gratitude for them, and say THANK YOU to all the veterans in your life and at work.


Hurricane Irma hit Florida on September 8, 2017, causing the largest evacuation in Florida's history. While hundreds of thousands fled, schools and public buildings closed, and even Walt Disney World shut down, some dedicated, brave Hostway'ers hunkered down in Hostway's Tampa-based data centers to take shelter from the storm and maintain customer's uptime holding true to the Hostway Customer Pledge.
Unprompted and unasked by anyone, these Floridians stayed in Tampa to keep customers' data secure, up and running, and to protect the data center facilities. While the Hostway staff was repeatedly advised to do what was best for their safety, they wanted to stay near the data centers to uphold our core values and customer pledge and keep their families safe. That's why those that stayed brought their families to the offices adjacent to our data centers in Tampa, as it was far safer and offered protection from the elements.

Why They Stayed
Hostway has a trusted pledge—keep customers first in everything we do. The employees of the Tampa data center clearly take that promise very seriously.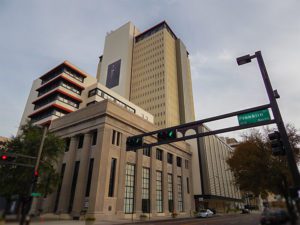 With Hurricane Irma's threat lingering, staff decided they'd protect both the customer's we serve and their families by being inside the facility to work while their families lived out the winds, rain, and dangerous weather in the ruggedized Hostway offices.
One of the brave employees that stayed on campus is Charles Charmatz, Senior Director, Network and Datacenter. "Being prepared was our top priority," Charmatz said. "Additional fuel and fuel tanks were brought in, food and water, adjacent offices and conference rooms were used for our family. The data center was the safest place to be for our customers and our families."
Deciding to stay was the right thing to do not only for their safety but for another Hostway Customer Pledge—providing peace of mind. That includes 100% uptime guarantee per our trusted infrastructure. That promise was forefront in making sure power, connectivity, and security were top priorities, regardless of weather conditions.
Working Together Through Irma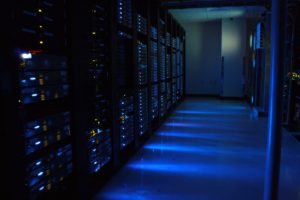 The Tampa team prioritized and put customer communication at the top of the list. They utilized several communication tools besides phone and email that allowed customers to contact or get updates in real-time. Hostway's support team posted on their respective Twitter handle @HostwayNOC, on their dedicated Service Notifications web page, and sent multiple forms of communication before, during, and after the storm.
"Working as a team in the data center allowed us continuous communication with customers, the rest of Hostway, and each other," Charmatz said.
Preparedness worked and Hostway employees, their families, and Hostway customers based in the Tampa data center stood strong against Irma.
Thank you to all those who remained, worked hard as a team, and withstood Irma. You definitely showed why we follow another part of our Hostway Customer Pledge—investing in world-class people. Your contribution and dedication are felt throughout the Hostway organization and our customers.
As you consider business continuity and disaster recovery planning for your organization, Hostway has the team that fulfills the promises that keep your business up and running.  Check out our comprehensive infrastructure protection and optimization platform today.  You can also call +1.866.680.7556 or chat with us 24x7x365.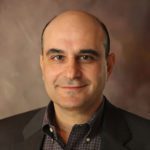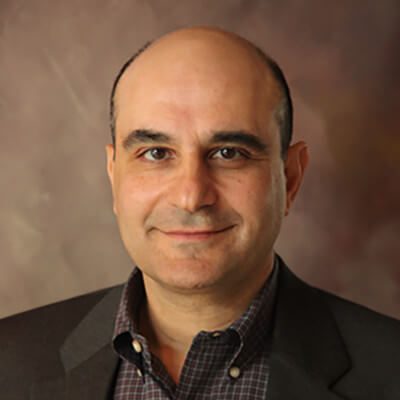 As we think about what we are thankful for during this month that is best known for turkey and tradition, I can't help but be so grateful for Hostway's customers and employees.
In this time of gratitude, we give thanks first to our customers, who have put their trust in us. We value your patronage and appreciate your confidence in us. Counting you among our customers is something for which we are especially grateful. We are grateful for the pleasure of serving you and meeting your needs for reliable hosting and managed services.
I would also like to personally thank each and every Hostway employee for serving our customers, and each other. From maintaining the Web and IT infrastructure of 500,000 customers from around the world, to getting them up and running as fast as possible, to being there 24 hours a day, seven days a week to answer any question our customers may have, they all make me so proud to be part of this amazing Hostway family. Special thanks to all the Hostway employees working during this holiday, away from their families, in order to keep our customers worry free.
I know Thanksgiving may not be observed everywhere, but I wanted to take some time to send a little bit of thankfulness from our small corner of the world. The team at Hostway wishes everyone around the world a very special Thanksgiving and upcoming holiday season. May the spirit of the season be with you all. Thank you for your loyalty, support and partnership.
-Emil

Let us know in the comments what you're thankful for. You can also join us on Facebook or Twitter. We'd love to hear from you!
My name is Emil Sayegh and I want to take this opportunity to introduce myself to you as the new Hostway president and CEO. When making a choice about where to come to work every day—where to spend my time, talent, and energy—I came to Hostway because of the amazing people that work here, the customers that rely on Hostway for their daily success, and the broad compelling product set, and I'm honored they chose me.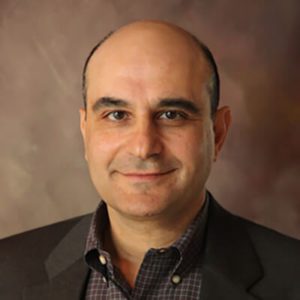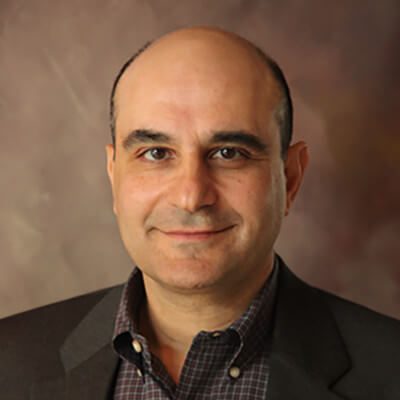 Hostway is one of the most respected brands in hosting today, and we have even more tremendous potential ahead of us.
With great heritage as a truly global brand, we're poised to make a difference and take advantage of this massive shift that we are seeing in the IT and computing market towards outsourced and hosted IT services. Hostway, with a 500,000-strong global customer footprint, is already a leader in this market, differentiating itself from others through excellence in customer support, breadth and specialization of product offerings, and broad data center resources. This market is primed for a company with great heritage, people, customers, products and branding—a company like Hostway.
Customers:  Where it starts and ends
In every role I've held (learn more about my history here), I've kept customers at the heart of every decision I've made. And Hostway will be no different. I've been extremely energized meeting all of the Hostway employees who serve our customers, and I am excited to join them in their mission.
What makes me so excited to get up and go to work for Hostway every day? I truly believe that each of us must find meaning in our work. The best work happens when you know that it's not just work, but something that will improve others' lives. For me, I am obsessed with building organizations that deliver a great experience and high satisfaction to our customers. In hosting, a customer-centric culture is the key to success. I wake up early in the morning and work late at night because I want to help our customers change the world through technology, and the world-class hosting platforms we offer. No strategy, product or idea makes sense unless a customer appreciates it because it helps them in some unique way.
People: The glue in the middle
I am also passionate about the people empowering our customers. I love to watch, help, coach, inspire and cheer on employees as they grow their careers. Joining Hostway was an easy decision, because the strength of Hostway's talent is immediately apparent. I have known or worked in my past with many Hostway employees, and they are certainly the best of the best. In the last few weeks, I have met most of our North America based employees in Tampa, Vancouver, Chicago, Austin, Dallas and San Antonio. I look forward to meeting our employees in Europe as well over the next few weeks. Companies are only as good as the people they're made up of, and Hostway is a huge winner in this area. My management philosophy is shaped by my experience, and it is fundamentally around empowering people to "do more," "do it better," and "do it with purpose."  I am passionate about people taking on more challenges, and as a result growing their careers and enjoying life more. We are always looking for A-players, and you can always see what great opportunities exist at Hostway here.
Looking forward: An exciting journey
With Hostway's strong history, there is no doubt in my mind that we will have great success with the help of our customers, shareholders and employees over the coming months. Looking toward the future, we're going to take full advantage of the massive shift in IT toward hosting, cloud and outsourcing by specializing around key customer verticals.
The Hostway team and I are prioritizing the following areas going forward:
Elevating our profile to ensure everyone knows the real Hostway, the Hostway that serves museums, extensive workforce management systems, cable TV companies, and every size business in between. We're on a mission to tell the world about the incredible things we already do, and the incredible companies we already enable, like Wix and The Henry Ford. We're a great company because of the great customers we serve.
Here are two of the hundreds of heartwarming messages I received from customers after we announced that I joined Hostway two weeks ago:
Hello Emil,
Thank you for your introduction. I think you joined a great company. 
 I have been a Hostway customer almost since the company's inception. I have remained for one simple reason. I rarely, if ever, think about Hostway. And the couple of times there was an issue I was able to call, get someone on the phone and they solved the issue. I think that says it all.
Good luck in your new position.
Regards,
Seth (A satisfied customer)
Emil,
Good luck with your opportunities and challenges at Hostway. Your tech support team is AWESOME!  They are competent and very much customer friendly.  They are always willing to hold my hand and work thru any issue and answer my questions.
In terms of customer service I only rank American Express and Nordstrom ahead of Hostway. All three of these companies have competent people who follow through professionally and efficiently.
John M.
I also received several emails, messages and phone calls with constructive feedback on some areas and I'm proud to say we have either acted on, or begun to act on, the vast majority of them. Please keep it coming! Customer feedback is the guiding light on how we can improve our service and deliver a world-class experience to our customers.
Enhancing our product portfolio by specializing. My roots are in product development. Our challenge and opportunity is to build a specialized hybrid portfolio that takes advantage of cloud and dedicated technologies. This way customers can pick and choose the best services to suit their needs, regardless of technology. We will remain highly differentiated through the service and support we provide, as well as in the specialized environments we create to help customers with specific application support such as Magento, security, disaster recovery, and compliance needs such as HIPAA and PCI.
I am pumped about the journey ahead, and I look forward to connecting with all of you. Feel free to leave a comment here, send an email to esayegh@hostway.com or find me on Twitter at @esayegh or on LinkedIn. I can't wait to respond to your thoughts and feedback on our direction and plans.
I am always at your service, and please never hesitate to reach out to me or anyone else on the Hostway team.

Hostway's eCommerce offerings are evolving. Learn about the potential of our Managed Magento deployments and support.
Join us at Imagine Commerce 2016 from Monday, April 11 to Wednesday, April 13 at the Wynn Las Vegas. We'll be at Booth 217.
At our post-Imagine event, the Designer & Developer BARCAMP, you can win a one-year membership to the Beer of the Month club.
In the meantime, read over our recent blogs on finding an appropriate Magento eCommerce hosting partner, including one on why The Most Important "-ility" is Accountability.
Hope to see you there!
Hostway is proud to announce our membership in the Internet Infrastructure Coalition (i2Coalition), a group that ensures the continued growth of the Internet infrastructure industry.
Founded in 2012, the Internet Infrastructure Coalition is the leading voice for hosting companies, data centers, registrars and registries, and software services providers. i2C has made great strides on initiatives like open access, mass surveillance, cybersecurity, patent reform, customer privacy, and more. The organization continually adds resources, expanding its priorities based on member-driven initiatives.
i2Coalition supports the continued growth of the Internet, fostering innovation in the infrastructure industry. i2C's Working Groups drive its activities, and all members are invited to join. Member Working Groups include the Public Policy, Internet Governance, Best Practices, and Gender Diversity in Internet Infrastructure.
Hostway Web & Apps General Manager John Enright emphasized the importance of the role played by the i2Coalition in ensuring the Internet can continue to grow unimpeded.
"The Internet's growth is fueled by competition and innovation by companies that depend on an open and level playing field," Enright said. "That balance can be undermined or even destroyed at any time by legislation or regulations – net neutrality, for example – written by from well-intentioned, under-informed lawmakers that may have been swayed by large, well-funded interest groups."
"This is where i2C comes in – they work to educate legislators on the need for an open Internet – and aggressively work to block any legislation that would be detrimental to that open architecture," Enright continued. "Hostway is proud to be an active corporate sponsor – and we look forward to working together to keep the Internet a level playing field."
Employees of i2C member organizations have opportunities to meet with Congressional members and staff to discuss our legislative priorities and to educate Capitol Hill on our industry. i2C represents our industry at global meetings such as ICANN, IGF and ITU to champion our industry's role and position in the multi-stakeholder model of Internet governance. It also has a member-to-member benefits program where members provide exclusive services and special offers.