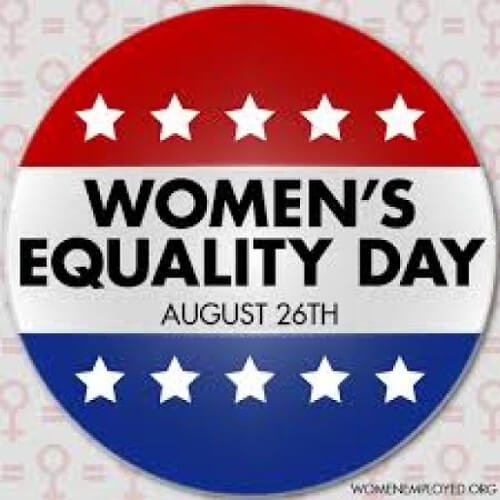 Today is Women's Equality Day in the United States. It's a day that recognizes the 1920 adoption of the 19th Amendment, allowing women to vote. We've come a long way since then, especially when it comes to educational and professional opportunities. 
The Truth about Women in Tech
The numbers have always been a hot-button issue. According to Bloomberg, women occupy only 26% of computer and mathematics positions. And only 16% of STEM (science, technology, engineering, math) college graduates are women, according to the World Economic Forum.
Hostway, a leader in cloud and managed hosting, recognizes this disparity and stands by a model of hiring based on qualifications. We are proud to employ some of the industry's most talented female developers, testers, and experts in their technological fields. On top of competence, we hire those that exemplify the Hostway promise, live our core values, and want to grow to become leaders in cloud technology.
Two employees that embrace those qualities are Sarah Toohey and Emanuela Mitreva.
Meet Sarah Toohey, Manager, Service Automation
Sarah Toohey has over 15 years of software development, automation, and team/project management experience. More than half those years have been serving Hostway and its customers. During her tenure, Toohey was part of a management team that transformed the way the development teams and automation team executes building products for efficiency and accuracy. The team went from lengthy requirement docs in a waterfall model to a scrum model, running in 2-week iterations that include capacity planning, incorporating dev demos.
At one point, Toohey oversaw the software development teams in Europe. They focused on coding the ServicePlex backend (provisioning, billing) and frontend (both application layer and internal/external UI). They kept adding new features, squashed maintenance bugs and migrated customers from legacy platforms. During that time, she also held a position on the esteemed Advisory Board for Miami Dade College's EnTec (School of Engineering and Technology).
Today she lives with her family in sunny Florida, where she manages the Service Automation Team. They are responsible for the majority of the tools that Hostway staff members use for the care and feeding of our infrastructure and client systems.
Meet Emanuela Mitreva, Software Development Engineer II
Emanuela Mitreva came to Hostway in 2012 with over 5 years of software engineering experience, a master's degree in ITS and is pursuing a Ph.D. in Database Systems. Her breadth of knowledge and experience has only furthered Hostway's goal of leading the cloud industry and excelling in cloud technology.
Mitreva is an expert at writing code, and can quickly and thoroughly build backend systems. Following best practices in software development (unit tests, code reviews, dev demos), she's always looking for answers. Mitreva attributes her desire to grow and learn to her love of problem-solving. Not only is she a lifelong learner, but she is also a teacher, and has been a teaching assistant for different courses at Sofia University in Bulgaria where she lives.
As a woman in technology, Mitreva admits it's not always easy. "I have to prove I'm a good developer and it seems easier for men to do that," she says. "Women have to work harder to prove their worth and I'm happy to prove it every day. My work proves it for me." Her colleague couldn't agree more. She is one of Hostway's most respected engineers.

When Mitreva isn't behind a computer, she can be found behind a camera. Her love of the outdoors, including hiking, biking, and snowboarding, are often accompanied by amazing photography (like the one to the right).
What Women Want
Choice. Option. Opportunity. What everyone wants. One way for women to compete in an industry that's only growing is to learn about it at a young age. Sarah Toohey quotes Hannah Dee, computer science professor at Aberystwyth University and leader of the Android Programming Family Fun Day, "You can't be what you can't see." A message Hostway CEO Emil Sayegh may understand, he writes:
On this day, Hostway celebrates the contribution of all our talented female employees. We thank them for their contributions and for making Hostway a better place. Hostway welcomes any person to apply to any position they feel they are qualified for. We work with our teams to break down the barriers from everyone reaching their full potential. As a father of two girls, I want all girls to grow up and believe that they can achieve what they put their minds to, without artificial barriers. This is why we make sure to encourage anyone the opportunity to learn, grow, and develop their skills to the fullest, especially when it comes to leading the future of technology and becoming role models for future generations.
To learn more about Hostway's wide range of opportunities, visit our careers page. We look forward to working with you!
Hostway has a rich history of helping industry leading SaaS and software companies to run their mission-critical applications in the cloud. We can help design, build, and run a cloud hosting solution for your business. Call +1.866.680.7556 or chat with us today.